Fast & friendly

mortgage advice in Aberystwyth.

Providing specialist mortgage advice in Aberystwyth, we are here to help you throughout your mortgage journey. From the initial enquiry, we will work hard to find you a mortgage which meets your individual and financial needs. Once we have found the ideal deal for you, we can start preparing your mortgage application. Having been a trusted advisor to many different types of customers for over 20 years, we have gained an extensive understanding of each type of mortgage and the many complex scenarios that can arise. We are well-equipped to deal with any complex cases that come our way and strive to secure the best possible mortgage offer for you.

Book Online
Book your
free mortgage appointment

online today.

Customers are raving about our Mortgage Advisors in Aberystwyth. We are proud to be able to assist our customers in getting the best mortgage deal possible. All of our customers are given a free mortgage appointment. We aim to make the home buying process stress-free and easy so that our customers can focus on the more important things. Get in touch with us today to book your free mortgage appointment!

Get Started
Popular Mortgage FAQs in Aberystwyth
Our Customers Love Us
5.00 Rating6 Reviews
Daniel
Matt has been brilliant throughout the whole process, very knowledgeable and helpful. The process has been smooth throughout. The application was submitted on Wednesday and the mortgage offer was approved by Friday! Talk about that for service.
2 weeks ago
Jane
I recently had the pleasure of working with UK Moneyman, and I couldn't be more impressed with the level of professionalism and care that they provided me. As someone with a poor credit rating at the age of 60, I never thought it would be possible...
1 month ago
Josh
Leanne was very friendly, build up an instance rapport and helped me with my all questions prior to my meeting with another Advisor tomorrow. Thank you Leanne for your help. Josh 😀
10 months ago
Thomas
Cardiffmoneyman has been perfect for us as First Time Buyers. Charlie & Leo were both great at sorting everything out for us promptly and explaining things clearly. Everyone we've spoken has been super friendly and helpful. We're very grateful...
2 years ago
Stacie
We were recommended to use Cardiffmoneyman, by friends who used them looking to remortgage. They were fantastic. From start to finish, we were kept informed throughout the entire process, and their working hours were handy, as I and my husband both...
2 years ago
Emma
Jason was great! Being self employed I thought I would never get a mortgage, but here we are and im happily moving into my new home. Couldn't have done this without you and your team, thank you!
2 years ago
Our Simple 4-Step Process
Book Online
Book a free mortgage consultation in Aberystwyth. We'll match you with a Mortgage Advisor in Aberystwyth taking into account the details you've given us.
Free Mortgage Apppointment
At your free mortgage meeting, your Mortgage Adviser in Aberystwyth will collect some details from you so that they can determine what kinds of mortgages you may qualify for.
Finding a Suitable Product
We can offer you a mortgage recommendation. It is your decision if you would like to pursue this arrangement with us.
Submit Your Application
We are here to help you with the preparation of your mortgage application so that it is ready to be submitted - all that's left to do is wait! Whether you are looking for a mortgage broker in Aberystwyth or just want to know more about the process, we can provide the answers to your questions.
8 Reasons to Choose Us For Mortgage Advice in Aberystwyth
Free Appointment in Aberystwyth
Finding a mortgage broker in Cardiff and Aberystwyth is simple with our online booking system. You can easily book a meeting at any time that fits with your daily plan. Our experts are knowledgeable and experienced in helping you to find the right mortgage for you.
Search 1000s of products
We have a team of experienced mortgage advisors who can assist you in finding the best mortgage for your circumstances. Our advisors are experts in all aspects of the mortgage process, from the initial enquiry to completion. Whether you are a first-time buyer, a home mover, or looking to remortgage, our advisors can help you find the right deal. At our brokerage, we understand that everyone has different financial needs, and we are committed to finding the most suitable mortgage for you. We can search through hundreds of different products from lenders all over the UK, to find the one that best suits your requirements. Our advisors can also provide you with advice on additional products such as buildings insurance, life insurance, and home emergency cover, to ensure that you are fully protected. For those looking to purchase property in Aberystwyth, our advisors can help you find the perfect mortgage broker in the area.
Our Service
If you are looking for a mortgage broker in Aberystwyth, we are here to help. Our team of advisors will take the time to understand your needs and provide a tailored solution for you. We are committed to providing you with the highest quality service and peace of mind that your finances are in safe hands. Our advisors will work with you to find the best deal for your circumstances and provide clear and concise guidance throughout the process. We are always available to answer any questions you may have and provide you with the best possible advice. We strive to provide a service that is second to none and always strive to exceed expectations. Get in touch today and see how we can help you!
7 Days a Week
We are here to help you make your dream home come true. We have a highly experienced mortgage broker in Aberystwyth who can provide you with expert advice and help you find the best mortgage deal. We understand that the mortgage process can be complicated and daunting, so we do our best to make it as easy and stress free as possible. Our team is on hand to answer any of your questions and guide you through the process every step of the way. We are committed to finding you the best mortgage deal available, so you can make your dream home a reality. Our mortgage broker in Aberystwyth is here to help you every step of the way, so you don't have to worry about a thing. We understand that everyone's circumstances are different and that is why our mortgage broker in Aberystwyth is dedicated to finding the best mortgage deal for you. We are open 7 days a week, which means you can contact us at a time that best suits you. Our team of experts is here to help you through the whole process, so you don't have to worry about a thing.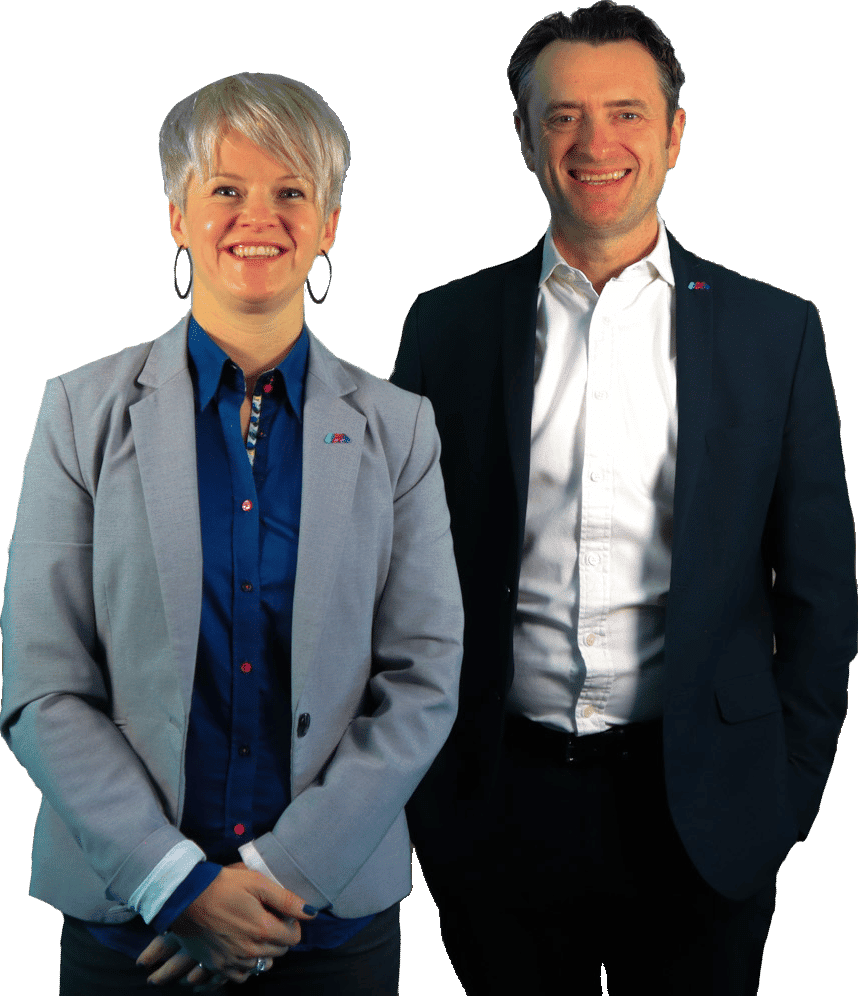 Common Mortgage Questions in Aberystwyth
Declined by your Bank in Aberystwyth
If you have been refused a mortgage in the past, it may be time to seek out Mortgage Advice in Aberystwyth. Reapplying for products and being declined could have a significant effect on your credit score, and this could damage your ability to get accepted for a mortgage. We require an up-to-date version of your credit report early on in the mortgage process. This will help us to assess your credit rating and how you manage your finances. If you are having difficulty beginning the mortgage process, don't hesitate to contact us. We are a Mortgage Broker in Aberystwyth and it's our job to aid you. You can book a free mortgage consultation online or phone us to ask a question - the choice is yours!
How does our free initial mortgage consultation work in Aberystwyth?
Your first step to finding your ideal mortgage is to arrange a free initial consultation with your mortgage broker in Aberystwyth. This free consultation will last for around 30-60 minutes and will give you the chance to discuss your needs and financial situation with a dedicated mortgage advisor. They will use this information to find the perfect mortgage deal for you.
How much deposit do I need for a mortgage in Aberystwyth?
In general, a deposit of 5% is typically needed when obtaining a mortgage. Nonetheless, contingent on your credit background, your lender may require a 10-15% deposit. If you're looking to get a mortgage, you might want to consult with a mortgage broker in Aberystwyth. They'll be able to advise you on the best options to suit your individual circumstances.
Can I get a mortgage with bad credit in Aberystwyth?
It is always best to get help from a mortgage broker in Aberystwyth. They will be able to advise you on the best mortgage deal to suit your circumstances. They will also be able to take you through the application process and help you to understand the terms and conditions. It is worth noting that having bad credit does not mean you will automatically be refused a mortgage. Each case is treated differently and it is always worth trying. Getting a mortgage with bad credit can be possible, although it might be a bit more difficult. A higher deposit may be required, but it is still achievable. It is best to get help from a mortgage broker in Aberystwyth, who can advise you on the most suitable option for your circumstances. Remember, just because you have a bad credit history, it doesn't mean you will be turned down for a mortgage. Different cases are always looked at individually and it's worth giving it a go.
We search 1000s of mortgage deals in Aberystwyth